Partner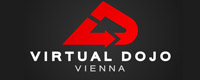 Sie sind auch interessiert uns bei der AniNite'11 zu unterstützen?
Sie besitzen außergewöhnliches Wissen über Japan, dessen Spiele, Kultur o.ä. und wollen es vorführen oder vortragen?
Dann melden Sie sich doch bei uns!
Anfrage Partner "info [ät] aninite [punkt] at"
Sponsoren

Webseite:
www.lomography.com
Newsletter:
www.lomography.com/about/newsletter
WHAT THE HELL IS LOMOGRAPHY?
www.lomography.com/about
The Lomographic Society is a globally active organization dedicated
to experimental and creative analogue snapshot photography. Lomographic
pictures are moment-catchers; characterized by vibrant colours, shadowy
framing, surprise effects and spontaneity. This dedicated society of "Lomographers"
seeks to document life in a never-ending stream of images following
the 10 Golden Rules of Lomography such as "don't think", "be fast", "shoot
from the hip" and "take your camera wherever you go" – or perhaps the most
important one – "don't worry about any rules."
To keep Lomographers producing their wonderful photographic work the
Lomographic Society invents, designs and produces unique, innovative and
quirky Lomographic products, from a wide range of analogue cameras,
lenses and accessories, to books, bags, stationary goods and fashion.
The Lomographic Society has organized endless numbers of exhibitions,
interactive projects, events and live visuals all over the world with millions
of lomographic snapshots.
The worldwide Lomography Stores serve as the ultimate analogue one-stop
stores, galleries– meeting-points, workshop locations, hangouts – or more simply
put – the places for all Lomographic needs. The stores are located in Hong
Kong, Seoul, Tokyo, ParisNew York and other cities.
The Lomography websites ( Global:
www.lomography.com
, Korea:
www.lomography.co.kr
, China:
www.lomography.cn
, Japan:
www.lomography.jp
)
serve as the information and interaction hubs for all Lomographers world wide.
Over one million Lomographers use the platform to communicate and share
photos, stories and information with one another. And in the Lomography.com
online shop every Lomographic need can be satisfied.
Sie wollen auch Sponsor der AniNite'11 werden?
Es besteht die Möglichkeit Preise für unsere Wettbewerbe zu sponsern,
Werbung am Gelände der AniNite'11 oder auf der Homepage anzubringen oder Sponsor unserer Ausstattung, wie Konsolen, Fernsehbildschirme, DDR-Tanzmatten, Ton- bzw. Lichtanlage usw. zu werden!
Bei Interesse für Werbemöglichkeiten, kontaktieren Sie uns bitte, wir gehen so gut wie möglich auf Ihre Wünsche ein!
Anfrage Sponsoren "info [ät] aninite [punkt] at"